Rhonda Campbell is an award winning, International selling Artist – with several styles of artwork from Impressionism to Expressionist and Abstracts.  She is inspired by the Artists of Europe and studied  Picasso, Matisse and Botello plus many more.  Her style is distinctive and many collectors around the world have pieces or work, including the Clinton family from USA.
THE CHRISTCHURCH ART SHOW is on this coming weekend 23rd to 26th June.. I have a stand at it,, hope I see someone I know.. come and say hello and maybe buy something…
Rhonda is based in Christchurch New Zealand – contact her at
phone (027)2743506 New Zealand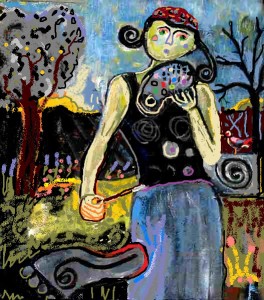 ————————————————————————————————
RHONDA CAMPBELL ART at THE CLASSIC VILLA, Worcester Boulevard, opposite Arts Centre, near Museum..Christchurch…New Zealand.
By appointment – all welcome – Studio open also for viewing of new work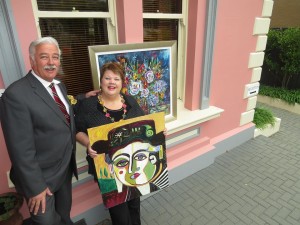 See Rhonda at the Christchurch Art Show, Hornby, Chch, NZ, from 23rd June 2016
PHONE (027)274-3506. for appointment at her studio or the Classic Villa
AT THE CLASSIC VILLA, Worcester Boulevard, Christchurch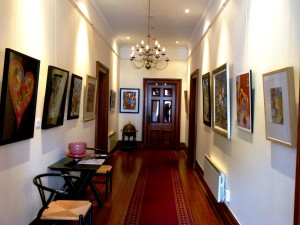 ————————————————————————————————————-
Rhonda has spent 24 years painting professionally, won many awards and sold Internationally from her Gallery in the Arts Centre Christchurch New Zealand, until the big Earthquakes in 2010/11 … now she is working from her home Studio and displaying in the Classic Villa Worcester Boulevard..  For appointment ring the phone number above, or email Rhonda : rhondacpaintings@yahoo.com.