Rhonda Campbell's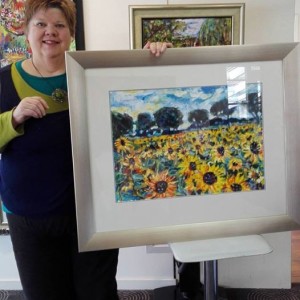 artwork is well-known around the world and has been purchased by many collectors. She is known for her vivid sense of colour and movement, very relevant in the paintings she produces. Rhonda started painting in 1992 and has had her own gallery since then previously in the Christchurch Arts Centre, NZ.,until the big Earthquakes over the past 7 years, when the AC was closed for repair.. Rhonda enjoys her work, and also sings Jazz with her own piano accompanist in Christchurch.
Rhonda has spent 27 years painting professionally, won many awards and sold Internationally from her Gallery in the Arts Centre Christchurch New Zealand, until the big Earthquakes in 2010/11 … now she is working from her home Studio and displaying in the Classic Villa Worcester Boulevard.. Christchurch New Zealand..
For appointment email Rhonda : rhondacpaintings@yahoo.com.
Or phone on 027-274-3506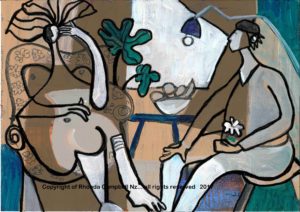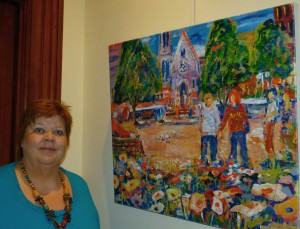 Cathedral Square Christchurch NZ… Giclee print on canvas $1295 NZ
Available for viewing at Logos Gallery, Shirley Road, Christchurch