Giclee Prints available from $95 NZ to $2,000 NZ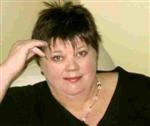 Rhonda Campbell is an award winning, international selling artist specialising in contemporary figurative and landscape paintings..
Rhonda paints with oils, acrylics, watercolours, oil pastels – sometimes collage for texture – her works are very different and original and eye-catching. She is a brilliant colourist and many collectors around the world have validated this by purchasing her work.  Including Bill and Hillary Clinton, who have several artworks from Rhonda.
Prices range from US$200 to $10,000.  Originals and prints available
Check the address below for Rhonda's artwork, where she is showing her work at the moment in Christchurch.
Look at Rhonda's You Tube her 2nd Video.
Rhonda Campbell Gallery
Rhonda's  home studio is open to visitors or clients by appointment only.
Please email  or phone 027-274-3506 Christchurch, New Zealand.
http://www.rhondacpaintings@yahoo.com or connect with her on Facebook.
Agents in Christchurch:
Logos Gallery
Shirley Road,
Christchurch
Phone (03)960-2203
Open Mon to Fri 10am to 5pm  – only showing Rhonda's prints right now
Agents in USA:
Jeanne and Stanley Cohen
(ask me for their details)
Manhattan and Maryland