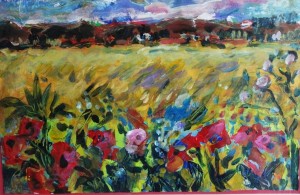 Rhonda Campbell is an award winning, International selling Artist – with several styles of artwork from Impressionism to Expressionist and Abstracts.  She is inspired by the Old Masters of Europe and studied the Art of Picasso, Matisse and Botello plus many more.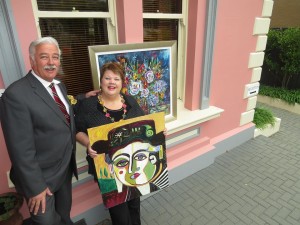 RHONDA CAMPBELL'S ART – POP-UP EXHIBITION at SAFFRON GALLERY OF ART, TIMARU, NZ. from 22nd May, 2015, all welcome
or visit her home studio in Richmond Christchurch – by appointment PHONE (027)274-3506.
Rhonda has spent 24 years painting professionally, won many awards and sold Internationally from her Gallery in the Arts Centre Christchurch New Zealand, until the big Earthquakes in 2010/11 … now she is working from her home Studio and displaying in the Classic Villa Worcester Boulevard..  For appointment ring the phone number above, or email Rhonda : rhondacpaintings@yahoo.com.